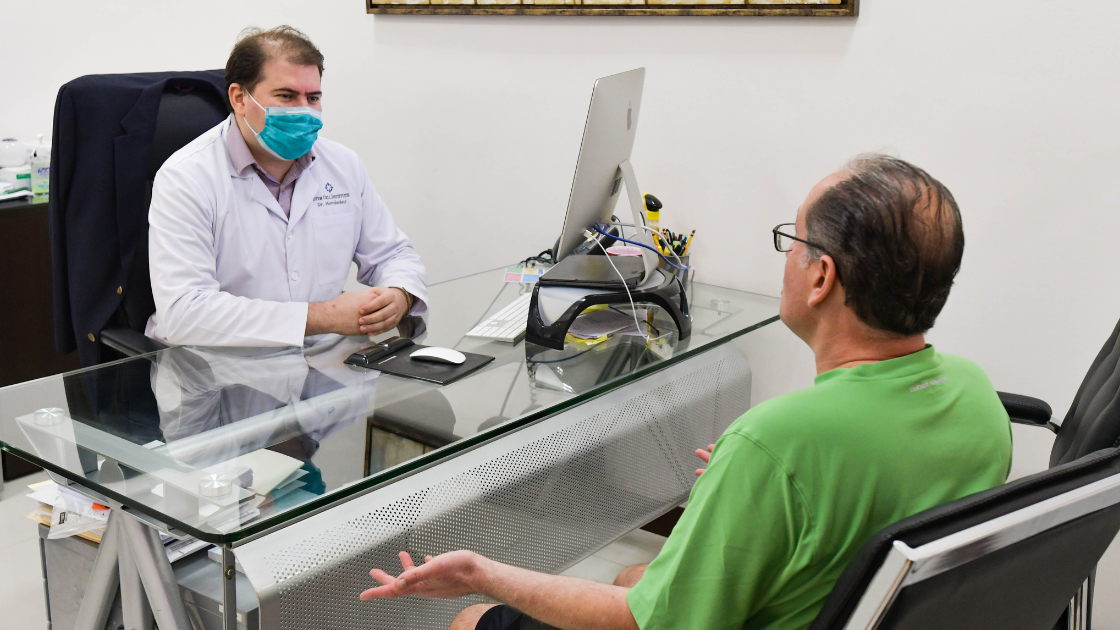 Autoimmune diseases can be an extreme burden on the people who suffer from them as well  as on their loved ones. They can affect your entire life and most of them are difficult to treat. Multiple sclerosis (MS) is one such autoimmune disease.
MS causes damage to the myelin sheath, a protective layer that forms around nerves in the body. When this sheath is damaged, the neurons in people with MS have trouble communicating with each other, disrupting the flow of information between the brain and the body. Due to this disruption, people with MS often experience issues with their mobility, making it difficult to simply walk around.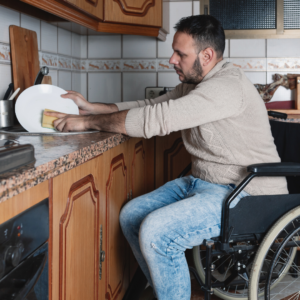 Other common symptoms of multiple sclerosis include:
MS Hug (Dysesthesia)

Weakness

Numbing or Tingling

Fatigue

Vision Problems

Spasticity

Vertigo and Dizziness

Bladder, Bowel, and Sexual Problems
MS symptoms can vary for both secondary progressive MS (SPMS) and relapsing-remitting MS (RRMS), so treatments and therapies for MS vary as well. Several medications are typically used to treat MS, but they can often cause serious side effects or eventually stop working for the patient altogether.
How Stem Cells Can Help MS Patients
One particularly promising method of multiple sclerosis treatment is stem cell therapy. Stem cells are a type of cell that can be used as regenerative medicine. They're found in most tissues in the body, including:
Human umbilical cord tissue 

Bone marrow 

Fat 

Peripheral blood
The latest stem cell research suggests that stem cells may be an effective treatment for autoimmune diseases. Adult stem cells can help modulate the immune system, thus enhancing the body's immune response against diseases like MS.
For multiple sclerosis specifically, clinical trials have shown that mesenchymal stem cells (MSCs) have the potential to stop the immune system from attacking the myelin sheath. This type of stem cell can also help with remyelination, or the re-generation of the myelin sheath for the affected neurons.
Is Stem Cell Treatment for Multiple Sclerosis Effective?
Every multiple sclerosis patient is unique, so the outcomes of stem cell treatment vary. As with any drug or medical procedure, there are no guarantees, but many Stem Cell Institute patients have experienced autoimmune improvements, including Adam Dash.
After struggling with right leg weakness and mobility issues, Adam was diagnosed with multiple sclerosis. He was searching for an treatment to mitigate his MS symptoms, and he came across Stem Cell Institute through a video of our founder, Neil Riordan, PA, PhD.
Adam describes his experience with stem cell therapy as "mind-blowing". Not only is he able to walk without a cane again, but he has started to regain mobility in ways he never thought possible.
"If you want to try to put the odds in your favor to get improvement for your autoimmune condition…I think this is the best chance you have."

Adam Dash, Stem Cell Institute Patient
Watch Adam's story:
Click here
to see more testimonials from our satisfied patients!
What is the Latest Research in Multiple Sclerosis?
We are proud to be at the forefront of regenerative medicine and stem cell research. Our goal is to provide patients with the most recent advancements in stem cell treatment, so we routinely interact with colleagues in the United States and internationally who are using stem cells in clinical trials.
The results from our clinical trial for multiple sclerosis stem cell treatment were published in the March 2018 edition of the Journal of Translational Medicine.  
This study concluded that using Human Umbilical Cord Tissue Mesenchymal Stem Cells (HUCT MSCs) for injection over several days is safe in patients with MS. At Stem Cell Institute, we call these specially selected stem cells Golden Cells™. 
Our clinical trial also found that these stem cell infusions lead to improvements for the small study group in:
Bladder, bowel, and sexual dysfunction

Walking

Upper extremity physical function

Energy and fatigue

MRI lesions

General perspective of a positive health change and improved quality of life
We have observed similar types of improvements in multiple sclerosis patients, such as Adam Dash, treated at Stem Cell Institute.
To learn more about Golden Cells™,
click here
!
Where Can I Find Multiple Sclerosis Stem Cell Treatment?
Stem Cell Institute in Panama City, Panama provides adult stem cell treatments for MS. We are a leading facility for applied stem cell research, having provided over 25,000 stem cell therapy procedures since our inception in 2005.
For multiple sclerosis stem cell treatments, mothers donate umbilical cords after normal, healthy births. At Dr. Riordan's lab, Medistem Panama, Golden Cells™ are isolated from the cord tissue, processed, and then stored. We have found that these cells can modulate the immune system, reduce inflammation, and promote tissue growth more efficiently than other types of stem cells.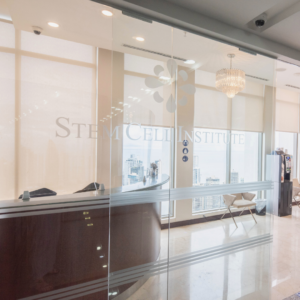 Our medical team prioritizes the health and wellbeing of every MS patient. After submitting an application for stem cell treatment, our doctors will evaluate your medical history and let you know if you are eligible. We will then recommend a unique course of treatment for your MS symptoms and healthcare needs.
Stem cell therapy could be your first step toward a healthier and more independent life. If you, a family member, or a friend are living with the challenges of multiple sclerosis, apply for stem cell treatment today!
For more information visit: www.cellmedicine.com